Sept 29-Oct 3rd, 2023 Ouray, CO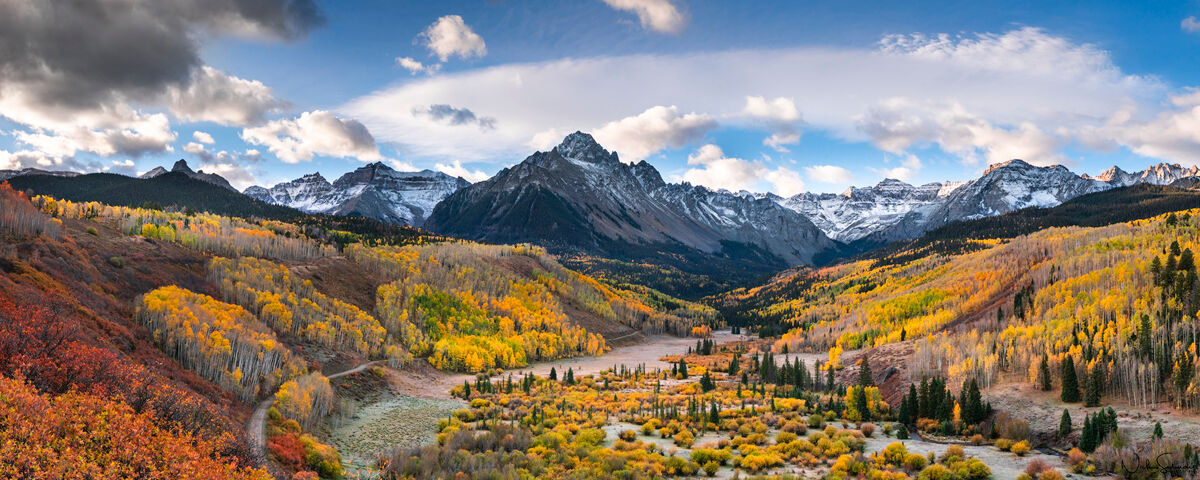 The San Juan Mountains are a high and rugged mountain Range in the Rocky Mountains in southwestern Colorado. The San Juan and Uncompahgre National Forest cover a large portion of the San Juan Mountains. This area has some of the largest and most breathtaking aspen groves in the state and endless back roads for countless opportunity's for large landscape and intimate scenes.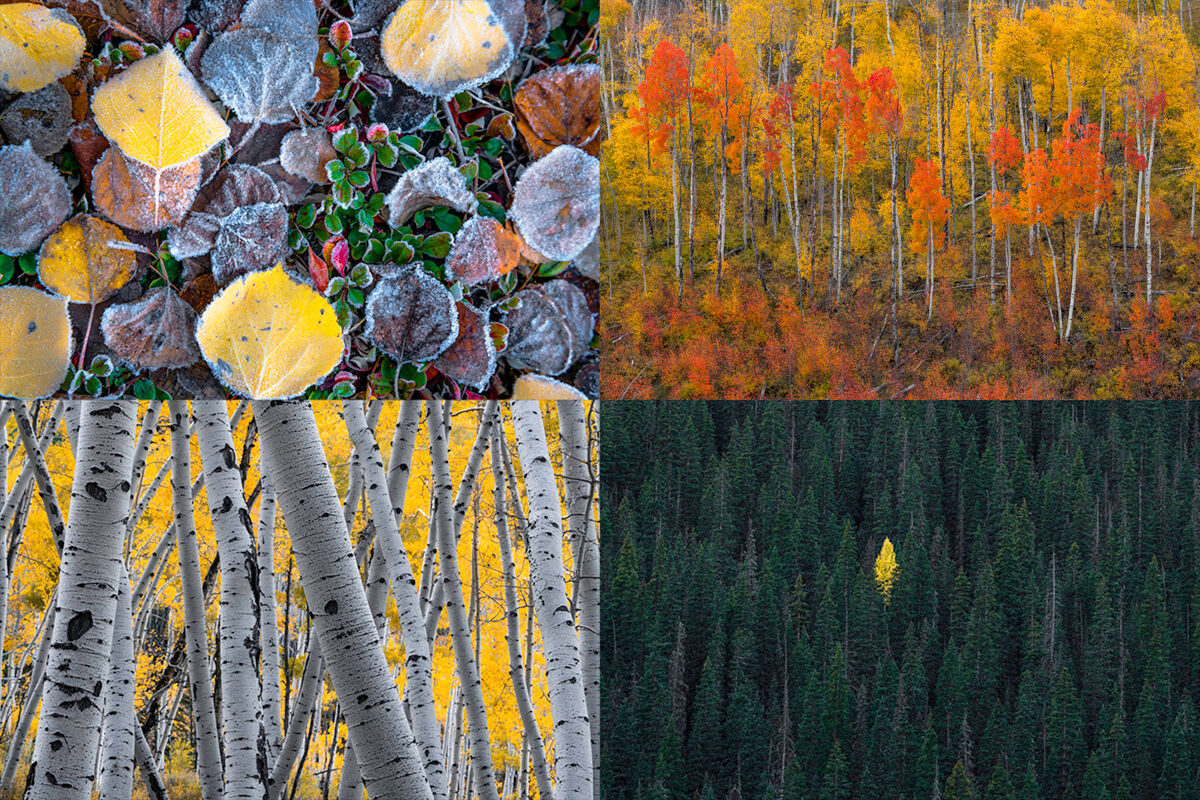 ---
Colorado Fall Color Photography Workshop Information
Workshop Instructors - Led by Joe Garza and Nick Selway, this incredible Light Chasing Photo Tours Workshop is one you don't want to miss. Both Joe and Nick are professional landscape and nature photographers with years of experience leading workshops and helping individuals at all levels enhance their photography skills. (See bios below)
San Juan Mountains Workshop Schedule- The tour will begin on Sept 29th and we will be meeting at The Twin Peaks Lodge and Hot springs by 4pm. From there we will be checking in to our rooms and getting our camera gear ready so we can head out and shoot our first sunset. Before we take off, we will have a meeting downstairs meeting in front the lobby by 5pm to introduce ourselves to everyone and answer any questions and then let the fun begin.
We will be shooting sunrise and sunset every day and if the weather is in our favor we can shoot later into each morning. After each morning, depending on how everyone is feeling, we can head back to the hotel to rest and grab some breakfast.
Additionally, we will be shooting different locations each day depending on weather conditions and what areas look the best for peak Colorado fall colors.
Most importantly create a relaxed, fun and enjoyable atmosphere for an incredible experience. You will feel more confident taking your photography skills to the next level. Our Colorado fall color photography workshop will end Oct 3rd after we shoot sunrise by 9am.

Group Size-Limited to 10 people
Booking- The fall color photography workshop will need to be paid in full 90 days prior to Sept 29th. Refunds are not available after the 90-day mark unless we can find another person to fill your spot.
CANCELLATION POLICY

We reserve the right to cancel the workshop if minimum participants are not met or in the event of an emergency. If a cancellation does occur, participants me either use the fee towards a future workshop or receive a full refund. We are not responsible for travel expenses and therefore we strongly recommend travel insurance to cover such costs.

Cost-Total cost for this tour is $3,150.00 for double occupancy and $3,450 for Single Occupancy with a 50% deposit due at the time of registration.

Hotel-We have reserved a group of rooms at The Twin Peaks Lodge and Hot springs 125 3rd Avenue
Ouray, Colorado 81427. A bonus with this hotel is that it has Hot Springs on site for daytime and evening relaxation. When calling to make your reservations,970-633-3037, please inform them you are with Light Chasing Photo Tours. This will insure a guarantee room for your trip once you get to the hotel you can pay for your room one you check in at the hotel.

Travel-The nearest airport is in Montrose Reginal Airport, a 45min drive to Ouray or Grand Junction. For transportation from airport to hotel and back you will need to rent a vehicle in Grand Junction or Montrose if you are flying in to one of those airports.
Included -Permits, guiding, as much laughter as possible and our wealth of photo knowledge making sure we put everyone in the best possible locations for light and compositions to capture their own stunning fall color images.

Transportation Included- We will be renting 2 Large SUVs to drive everyone on the workshop to take everyone from the hotel to our shooting locations each day.
Not included- lodging, meals, transportation from the airport on arrival and back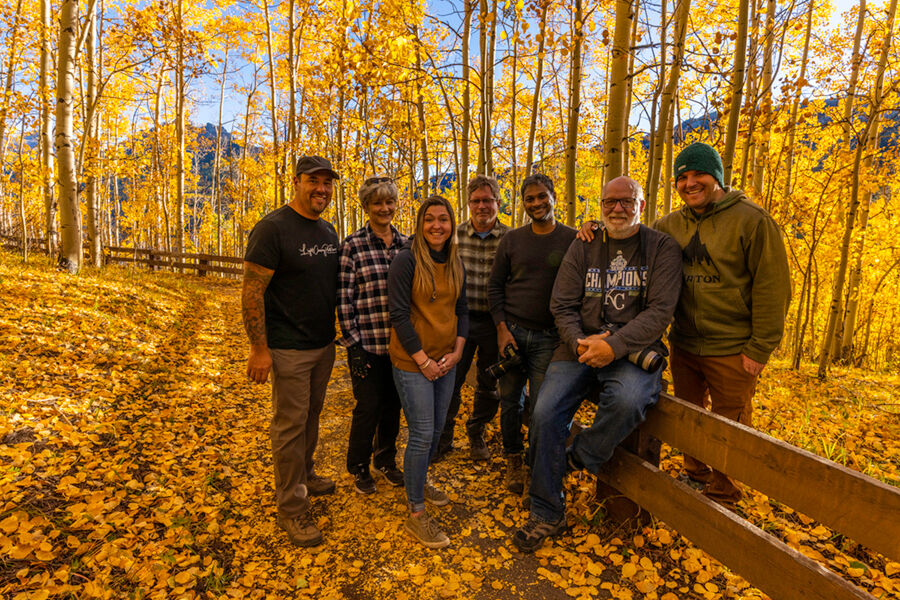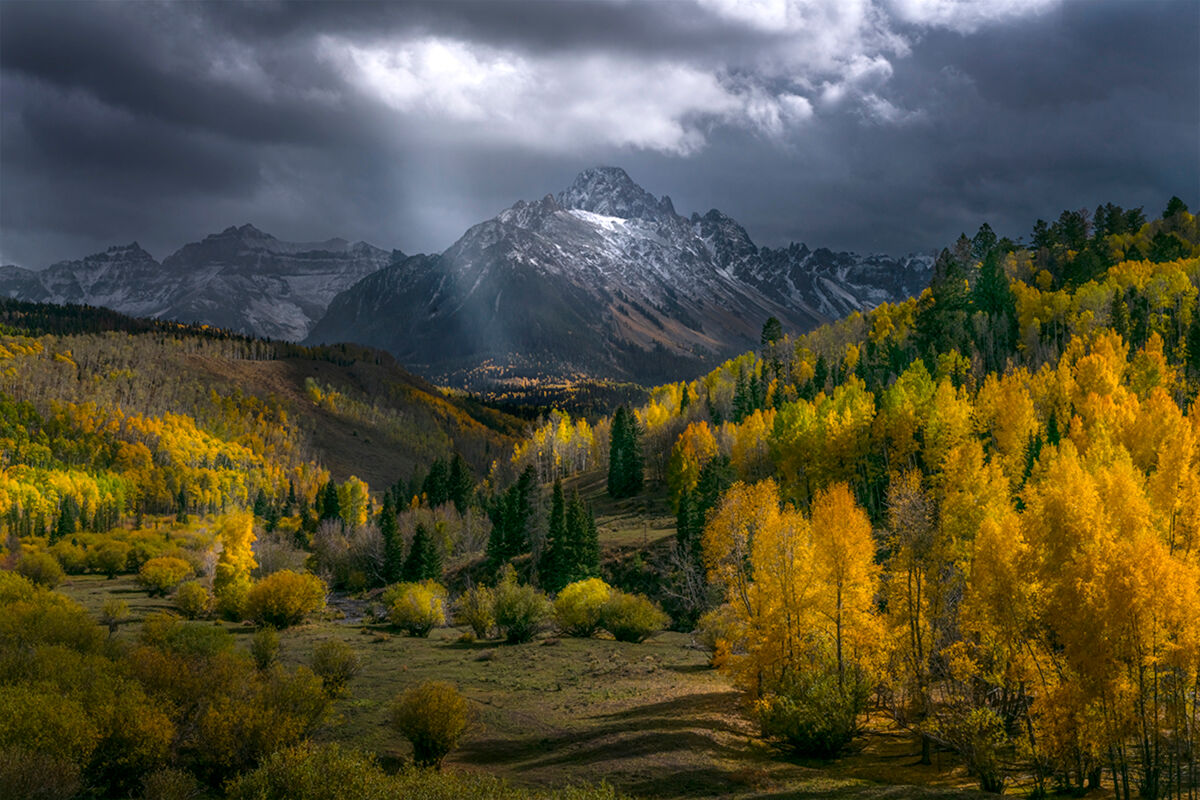 ---
Difficulty of this Colorado fall color photography workshop-Some areas will require short hikes thru mountain terrains with some mild elevation gains less than 400 ft. Our shooting areas will give you the most remote breathtaking views to enhance your photography experience. Hiking boots and small backpacks are encouraged. Also make sure you always bring water and some snacks for the day.
Photo Equipment needed-
Recommend gear to include but not limited to.
DSLR, Mirrorless cameras or whatever you comfortable with. Solid tripod with either a ballhead or equivalent. Shutter release setup for long exposures. Recommended lens 16-35mm, 24-70mm,70-200mm,100-400mm. If you have a macro lens there will be the opportunity for this. These are the lens we have found to be the best for all around coverage in the areas we will be. Make sure to have extra batteries, SD Cards
What you will learn-
-Creating Stunning Compositions-Rule of 3rds and simplicity
-Understanding Exposure- Shutter Speed, Aperture ,ISO, Depth of Field
-What lens to use for different compositions and lighting

-Focus stacking
-ND Filters
-Create breathtaking pano images

---